The 13 most mythical ringtones in mobile history
Having a state-of-the-art mobile is not an impediment for you to appreciate the great successes of the past, especially when it comes to legendary ringtones . Here we have rescued from the trunk of memories 13 mythical ringtones that you can use on your mobile.
There are those who the first thing they do when having a new mobile is review and choose a ringtone and there are those who never change the default tone. The latter is, in part, the reason why we end up listening to some ringtones ad nauseam, although you may have temporarily forgotten some of them. We rescued from oblivion more than a dozen legendary ringtones , with some nostalgic extras as a gift.
13 Mythical Ringtones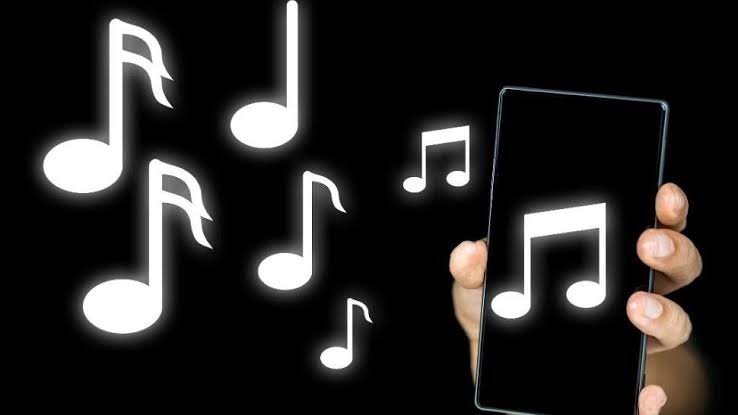 Nokia's ringtone
It would be unthinkable to compile a list of legendary tones without mentioning the most famous of all time, that of Nokia. It is a melody taken from a waltz of the Spanish composer Francisco Tarrega , and which have created countless versions and remixes, besides being in the latest mobile Nokia, now manufactured by HMD Global.
Over the horizon by Samsung
Another veteran brand in this mobile phone is Samsung. With so many years on the market and so many models sold, it is inevitable that you will end up hearing the default ringtone relatively frequently. Samsung's ringtone is titled Over the Horizon , it has been around since 2011 and receives a new version every year with the launch of each generation of terminals.
IPhone Marimba
Few ringtones are as recognizable as mythical ringtones as the iPhone marimba. If the Nokia ringtone is the most recognized ringtone of cell phones of yesteryear, marimba is it from the era of smartphones. Even if you haven't had an iPhone in your life, you have surely heard this tone many, many times.
Hello, Moto
Motorola's ringtone is one of the mythical ringtones, the Hello, Moto , is one of the most surreal on our list. This tone, one of the rarest to date, is a true listening madness where it is unclear if you need to answer the phone or start dancing.
Huawei Tune Living
Huawei's tone may not have a person speaking at first, but its melody that is repeated over and over , over and over again, makes it tremendously recognizable. The title of the composition is Huawei Living Tune, and it is still the default ringtone for Huawei phones today.
The Sony-Ericsson tone
Speaking of repeating tones, the legendary ringtone of Sony-Ericsson phones is one of those that ends up boring into your head with repetition. Sony Xperia mobiles, which would come later, include a slightly softer variation of it .
HTC Ringtones
HTC is not going through its peak of popularity today, but in the early days of the smartphone era, its phones were the best. The default shade, Curve , may not be as popular as others on this list, but you've probably heard of it on occasion.
The Nexus tone
Before the Google Pixels, we had the Nexus program for mobiles with pure Android, which were manufactured by different brands, depending on the model. It was Android without a personalization layer , but obviously with its own ringtones, the most animated.
The LG ringtone
LG's official ringtone is called Life is Good, and in a way it's a melody that expresses that feeling that everything is going to be fine, at least until you pick up the phone. Those who had an LG mobile may also remember this other melody with the name Shine .
The tone of Movistar
The phones tied to operators accustomed to include own applications and some customizations including ringtones included. Although you probably haven't heard it in years, surely the Movistar ringtone brings back memories of times past.
Xiaomi tone
Compared to other ringtones on this list, Xiaomi is a relatively "new" brand in mobile phones, but that doesn't mean that its default ringtone has gained some popularity over time. The truth is that it is quite catchy.
The phone of a lifetime
Sometimes it is not necessary to reinvent the wheel, which is why almost all mobile phones from the first to the last of today include the tone of a landline of a lifetime . And, if something works, why change it?
Canyon.mid
Okay okay, Canyon.mid was never a ringtone, rather it is kind of like the hidden anthem of Windows , long before we started having smartphones in our pockets. However, its legendary composition status is undeniable, and it is never too late to bring Canyon.mid back into your life as a ringtone for your mobile.