The Best Phones to Buy in 2022: iPhone, Samsung and Huawei
It is more complicated than it seems to know how to choose the best mobile phone. Some users already have it clear and will continue to be loyal to their brand when they want to renew their device. Others, on the other hand, prefer to know all the details of each terminal and its main characteristics. Which mobile is the fastest? Which one has the best camera? And the battery? If you are thinking of getting a new mobile, do not miss our list of the best phones of 2022 in terms of technology, features and functionalities.
Best Phones to buy in 2022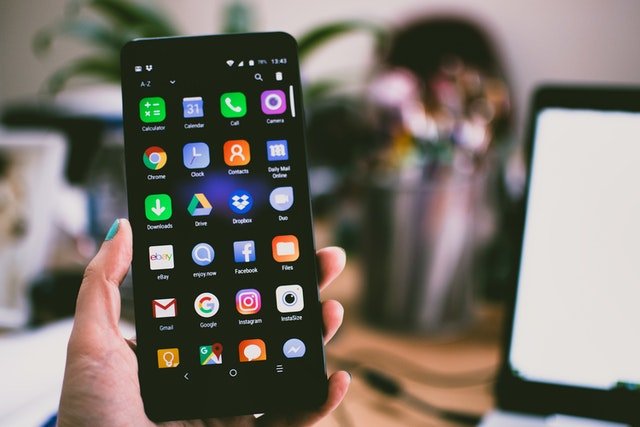 iPhone 13 ProMax
Apple's 'back to school' has come accompanied by a new range of its mobile phones with the iPhone 13 , on sale in stores from September 24. As the one with the best features of the entire range, and one of the last to reach the market, we include the iPhone 13 Pro Max in our classification , which has a 6.7-inch OLED screen with a resolution of 2,778 by 1,284 pixels and a density of 458 ppi (pixels per inch). The Pro model stays a step below in terms of the screen, with 6.1 inches and a resolution of 2,532 by 1,170 pixels. The screen is Super Retina XDR with ProMotion technology, capable of offering an adaptive refresh rate of up to 120 Hz, and has a new ceramic shield that is more resistant to impacts.
The new iPhone is compatible with 5G connections and incorporates a new processor, the A15, with which it achieves 50% more graphics performance. It maintains its triple camera system with telephoto , wide angle and ultra wide angle, as well as the front camera, all with 12 megapixels. The brand promises 2.2 times more light in night photos and videos with the wide angle and up to 92% more light with the ultra wide angle.
The substantial improvement of the battery stands out, with up to 2.5 more hours of duration, and storage, with up to 1 TB of capacity compared to 512 Gb of the iPhone 12 Pro Max. Its price starts at 1,18,900 Rupees.
Samsung Galaxy S22 Ultra
When we talk about the best phones, it is inevitable to think of Samsung's Galaxy S family. The last to arrive has been the Samsung Galaxy S22 Ultra , which improves the performance of its little brothers. The reliability of the South Korean brand and the performance of its high-end terminals place the S22 Ultra among the best phones you can buy in 2022. At first glance, its 6.8-inch Dynamic AMOLED 2x immersive curved screen with a rate of 120 Hz refresh rate and S Pen compatibility. On the back, its four-camera system stands out, with a 12-megapixel ultra-wide angle, a 108-megapixel wide-angle and two 10-megapixel telephoto lenses. In addition, it has a 40 mpx front camera for selfies.
You saw the Exynos 2200 octa-core processor, the most powerful of the brand, and configurations of 8 and 12 GB of RAM. As for storage, the Galaxy S22 Ultra has a capacity of 128, 256, 512 GB or 1TB. It also improves the battery compared to the S22 + with 5,000 mAh compared to 4,500 of the previous model. You can buy the Samsung Galaxy S22 Ultra from 1,02,155 Rupees.
Samsung Galaxy Z Fold3 5G
Samsung continues to bet on folding phones with the Samsung Galaxy Z Fold3 5G , an evolution of the Z Fold 2. It is a very expensive mobile, even when compared to the most cutting-edge high-end terminals, but it is the only device of waterproof flip screen on the market alongside its little brother, the Z Flip3.
Its most striking feature is its dual screen . The main one, 7.6-inch with Dynamic AMOLED 2X technology , which is used when the device is unfolded in tablet format, and the outer 6.2-inch Dynamic AMOLED 2X . Inside it incorporates a Sanpdragon 888 5G 8-core processor, 12 GB of RAM and the possibility of choosing between 256 or 512 GB of storage .
The Galaxy Z Fold3 also has a triple 12 mpx camera, with wide angle, ultra wide angle and telephoto lens. On the front it has a 10 mpx camera and a 4 mpx interior. The device can be purchased from 1,47,999 Rupees.
Huawei Mate 40 Pro
The new Huawei Mate 40 Pro , which has just hit store shelves, has a single 5nm Kirin 9000 5G processor, making it a device more than ready to take full advantage of 5G connectivity with more than 15 million transistors. It is also capable of connecting via Wifi 6 and has a dual SIM.
Its camera system, located in a circle on the back of the phone, is elegant and features UltraVision cinema technology. It has a 50-megapixel lens, a 20-megapixel lens, a laser sensor, and a 12-megapixel telephoto lens.
It has 50 W wireless charging for its 4,400 mAh battery, which is close to 20 hours of autonomy. It has face print unlock and smart gesture control. It costs from 1,04,490 Rupees.
Huawei P50 Pro
The wait has been long, but the Huawei P50 Pro can now be purchased in Spain to stand up to Samsung and Apple. Although what most attracts the attention of this mobile is its back, on the front its 6.6-inch curved glass screen with OLED technology, FullHD + resolution and a refresh rate of 120 Hz stands out. Inside it has a processor 8-core Snapdragon 888, but without 5G.
It has 8 GB of RAM and 256 internal storage, but what stands out is its quadruple home camera system, consisting of a 50-megapixel main camera, a 40-megapixel monochrome camera, a 12-megapixel ultra-wide angle and a telephoto lens. 64 MP. The front lens has 13 megapixels. In the battery section, it improves the capacity to 4,360 mAh. The price of the Huawei P50 Pro is 68,890 Rupees.
Huawei Mate X2
Huawei has just introduced its new folding device, the Huawei Mate X2 , which due to its innovation deserves to be included in our list of the best mobile phones of the moment, despite its high price.
Actually, it could be considered a "phablet" (fusion between tablet and mobile), since it has an extended 8-inch OLED screen, while it stays at 6.45 in mobile format. Something overweight -295 grams- wears the Kirin 9000 processor, with Mali G-18 NPU GPU. Its RAM memory is 8 GB and it comes with two storage capacities: 256 and 512 GB.
It has a quad rear camera, consisting of a 50-megapixel lens, a 16-megapixel wide-angle, a 12-megapixel telephoto lens, and another 8-megapixel lens. The front camera is 16 megapixels. It runs on EMUI 11 operating system, based on Android 10, and has a 4,500 mAh battery. Its price starts at 182483 Rupees .
OPPO Find X3 Pro
OPPO has been able to take advantage of the pull of Chinese mobile phones by launching devices of all ranges at a knockdown price. Proof of this is its spearhead, the OPPO Find X3 Pro , a high-performance terminal below 81140 Rupees that is usually around the best phones from other companies. The flagship of the Chinese manufacturer incorporates a 6.7-inch AMOLED screen with QHD + resolution and a refresh rate of up to 120 Hz .
On its back, the Sony four-camera module stands out, perfectly integrated into the modern design of the phone. The Find X3 Pro features a 50MP wide-angle main camera, a 50MP ultra-wide angle, a 13MP telephoto lens, and a 3MP micro-lens camera.
It wears the Qualcomm Snapdragon 888 processor, 12 Gb of RAM and a 4,500 mAh battery with a fast charge capable of reaching 40% in 10 minutes. As for storage, the device offers a capacity of 256 GB to save all your photos and videos.
OnePlus 10 Pro
The OnePlus 9 Pro is still the flagship of this Chinese mobile phone brand, but the OnePlus 10 Pro is just around the corner. The new mobile is available in the Asian market, but does not reach the rest of the world until spring, according to the manufacturer.
The OnePlus 10 Pro has a 6.7-inch Fluid AMOLED screen with Quad HD+ resolution and a dynamic refresh rate of up to 120 Hz. Inside it incorporates the Qualcomm Snapdragon 8 Gen 1 which, together with its 8 or 12 GB of RAM They offer extraordinary performance.
It also highlights the capacity of its battery, which reaches 5,000 mAh, with the option of fast charging of 80W and wireless of 50W. At the back, its second-generation Hasselblad camera module is striking. It has a 48 MP lens, a 50 MP ultra wide angle and an 8 MP telephoto lens. The front camera is 32 MP. The launch price is still unknown, but OnePlus price starting from 67,000 Rupees.
Xiaomi Mi 11 Ultra 5G
The Xiaomi Mi 11 Ultra is for our team of experts one of the best terminals in the world in terms of value for money. It has a 6.81-inch curved screen, with WQHD+ resolution and adaptive refresh rate of up to 120 Hz. Prepared to support 5G connections, it sports Qualcomm's new Snapdragon 888 chipset , with 5-nanometer technology and Adreno 660 GPU. The brand offers the model with 8 GB of RAM and 256 GB of storage or the one with 12 GB of RAM with the possibility of choosing between 256 or 512 GB of capacity. In addition, it improves the battery capacity up to 5,000 mAh.
The back is, by far, the great attraction of Xiaomi's most powerful mobile. The triple camera module already common in many high-end terminals is not so surprising, but the incorporation of a 1.1-inch AMOLED screen on the back, ideal for knowing how you look in selfies. The triple lens is made up of a 50 mpx sensor, a 48 mpx ultra wide angle and a 48 mpx telephoto lens. On the front, the front camera has 20 mpx. Its official price is 70,000 Rupees .
Google Pixel 6 Pro
Google's commitment to mobile telephony gains strength with the new Pixel 6 Pro . Its screen has nothing to envy to that of other high-end devices, since it has a 6.7-inch OLED panel with Quad HD + resolution and a 120 Hz refresh rate. Google does not neglect the photographic section with its system of triple rear camera with a 50 MP main lens, a 48 MP telephoto lens and a 12 MP ultra wide angle. In addition, it has the "Magic Eraser" function to eliminate some elements that you do not want to appear in your photos.
The Google Pixel 6 Pro has a processor manufactured by Google, a 5,000 mAh battery that guarantees more than 24 hours of duration and is priced at 68,000 Rupees.