The best fitness apps to exercise and stay fit
The confinement situation has made many of us even more sedentary than ever before: without leaving the house, having to walk to the bus stop or the office or move while we work, it is easier for us to forget that it is necessary to do exercise to be healthy or healthy.
In fact, the recommendations of the experts tell us that a healthy adult should perform at least 150 minutes of exercise a week of moderate intensity. This type of exercise can be brisk walking or cycling.
The ideal is also to divide the 150 minutes of weekly exercise into 30-minute times, in this way we will have to do moderate exercise for half an hour five days a week. 
Exercising while leaving excessively sedentary lifestyles behind can have numerous health benefits: from improving mental health and mood, reducing the risk of some cancers, to better regulating our sleep or controlling sugar levels.
However, we are aware of how difficult it can be to follow an exercise routine or stay motivated enough to train several days a week, especially if you are not an excessively active person.
However, it is already possible to go out to exercise outside the home, something that can become a motivation for many and many when it comes to helping us exercise. To this added motivation we want to add the applications that we propose below. 
These are the best fitness apps that will help you follow an exercise routine and stay motivated to be more physically active. 
On the other hand, we would like to recommend an activity bracelet to keep better track of all the physical exercise you do. It can also be a good way to remind yourself that being active is important. 
Don't forget that there are also several YouTube channels that can guide you when exercising.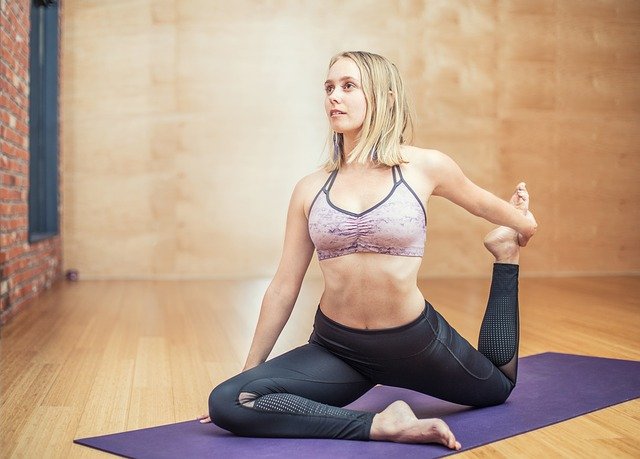 Runastic Steps
The Runastic Steps is the best fitness apps, will count the steps you take in a day and the calories you manage to burn. The app will tell you if you are an active enough person or if you still have to improve. 
At first we thought it would not work, but the truth is that setting goals and seeing the steps you manage to take each day helped motivate us and take more steps each day. The app is compatible with Google Fit and will inform you daily about all the steps to follow to lead a healthy life. 
Gym Generation Fitness
This application contains a paid version, although the truth is that the free version is already quite complete.
Thanks to Gym Generation Fitness you can enjoy a personal trainer on your mobile with several levels, that is, it is suitable for those who start exercising and for those who have more advanced levels. 
In addition, you will get a guide with more than a hundred different exercises, 40 different routines to better plan your day to day, you can set challenges and learn routines that famous people follow. 
Strava
Strava is the one of the best fitness apps that will appeal to those who already consider themselves lovers of outdoor activities, such as running or riding a bike. Thanks to it, you can record all your activities and carry out long-term monitoring. 
It can also be used as a social network for athletes since it allows you to connect with the registered community, share photos, comments and your best moments of your exercises.
Like many of these apps, you can set personal challenges to always stay motivated or motivated to exercise.
Zombies run
We like this application because it will be able to move the most sedentary, even if they do not like physical exercise.
All you have to do is put on your headphones, your trainers and you'll immediately hear the zombie roar on the way. To escape you can only run.
Zombies run is a fun and original way to keep you moving. The app will give you missions that you will have to complete while running, so physical activity is guaranteed. 
Exercises at home
If you don't want to go out at home, you should opt for an app like Exercises at home , since it allows you to exercise for several minutes every day without the need for additional materials or having to go outside. 
We like it because you can choose your level (beginner, medium or advanced) and enjoy a wide variety of daily exercises that will remind you every day that you should be somewhat more active / active.
If you are able to follow workouts regularly, you will see long-term results. So go for it!