Millions of people worldwide enjoy playing video games while others wager on them at an online casino. Video games have become increasingly popular from early systems like Atari to recent releases such as Xbox.
Take a look at some of the best-selling video games that have become people's favorites.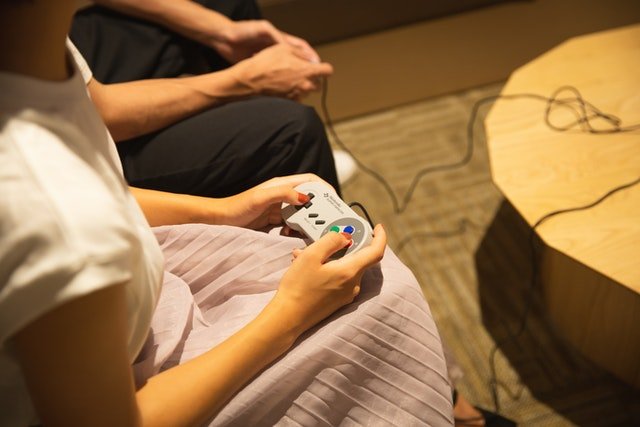 Super Mario Bros
Super Mario Bros, released in 1985 for the NES, is a platforming game that sees players guiding Mario through various levels. It's also considered to be one of the best games of all time.
When you think of 'best-selling video games, what comes to mind? For many, it may be an assortment of popular titles like Call of Duty, Grand Theft Auto, or Super Smash Bros. But another game should also be on your list: Super Mario Bros!
Super Mario Bros remains popular today due to its widespread appeal and iconic status within the gaming culture. It's estimated that almost 40 million copies have been sold worldwide since its release.
Wii Sports
Wii Sports is a sports compilation video game developed and published by Nintendo for the Wii video game console. It was bundled with the Wii Remote at its launch in North America on November 19, 2006.
The game allows up to four players to use their remotes to compete in five sports activities: Tennis, bowling, golf, baseball, and boxing.
Since its release in 2006, it has sold 82 million copies worldwide as of September 2018. In 2009 it was inducted into the Guinness World Records as "the most widely distributed console title ever".
Minecraft
Minecraft is a sandbox video game created by developer Markus and later fully developed and published by Mojang. Over 100 million copies have been sold across all platforms, making it the second best-selling video game.
In the survival mode of Minecraft, you explore your surroundings while collecting resources to build tools and shelter before nightfall. During the daytime, monsters come out to attack you.
You can also build structures in creative mode with unlimited resources or play multiplayer games with other randomly generated maps.
Tetris
Tetris is a puzzle game that Russian Alexey Pajitnov created in 1984. It was first released on the Game Boy in 1989, but since then, it has been ported to nearly every platform.
Tetris has sold over 70 million units worldwide. It's considered the best-selling videogame of all time.
Grand Theft Auto V
You can buy the game on Xbox 360, PlayStation 3, or PC.GTA V has sold more than 95 million units worldwide, making it one of the best-selling video games. It's also the third highest-grossing film(after Avatar and Titanic).
In GTA V, you play as one of three characters: Michael De Santa, Franklin Clinton, or Trevor Philips. You can switch between them anytime during gameplay, and each has its storyline.
The three meet up later in the game, where they team up to carry out several heists across Los Santos County and Blaine County. Two fictional cities are based loosely on Los Angeles County and Las Vegas City.
Playerunknown's Battlegrounds
Playerunknown's Battlegrounds is a battle royale game where players are dropped into a large map and must fight to be the last person or team standing. The game is based on a popular mod for Arma 2 and 3 called Battle Royale, which Brendan Grene created.
The mode was so popular that it inspired the development of several other BR games such as H1Z1:King of the Kill, Fortnite, and Warface. Playerunknown's Battlegrounds is played in first-person view with an optional third-person mode available.
Players can loot most vehicles and buildings for resources such as weapons and equipment. But some buildings contain traps that can injure or kill unwary players who enter them without checking inside first.
Mario Kart Wii
Mario Kart Wii is a racing game for the Wii console, released in 2008 and developed by Nintendo. It was the first Mario Kart game on a home console since Super Mario Kart was released for SNES in 1992.
The best-selling video game of all time, with over 37 million copies sold worldwide. Mario Kart Wii is one of those video games that you want to play over and over again!
Red Dead Redemption
Red Dead Redemption is one of the most famous and most selling games from Rockstar Games. Although he has published many other games, this has surpassed them in sales.
In this game, players embark on missions and quests in a big open world set in the wildest of the west. It is the ideal gaming experience for cowboys, from train shootouts to train chases.