Google now tells you if a movie or series is on Netflix
Google continues to include changes to make life easier for us. The search engine is more integrated in our life and in many of our platforms, adapting to situations as quickly as possible. This type of adaptation can be seen on platforms such as Google Maps, where it now tells us if there are places crowded with people. Google now tells you if a movie or series is on Netflix or other platforms.
The function has not been announced by Google, so it seems that it was introduced in June. Now when we search for a movie or series, Google tells us if it's available on Netflix, YouTube or Google Play Movies .
At the moment it only works with Netflix, YouTube and Play Movies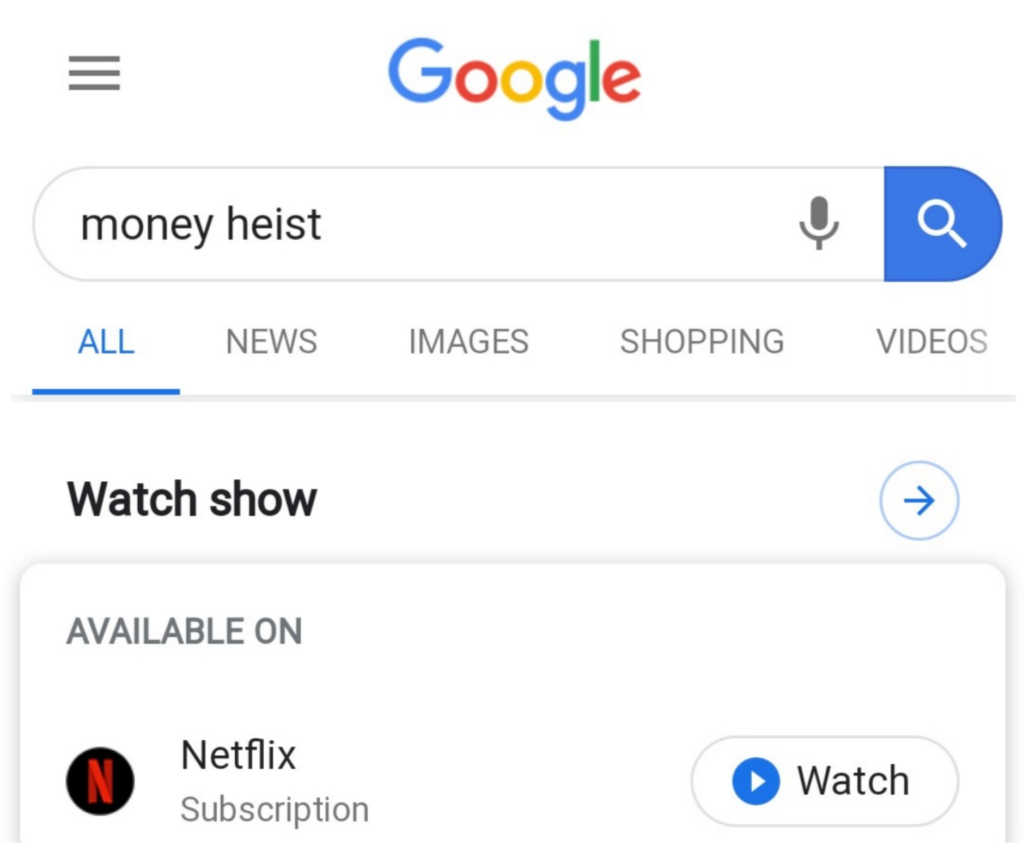 Until now, finding a little-known movie or series is torture, since you need to manually search what platform you are on. However, if they are on Netflix or on Google platforms, they will now appear at the top of the search with their corresponding link.
However, platforms such as HBO or Amazon Prime Video have not yet become part of this function, but it is hoped that in the future they will also have links to their content from the search engine directly. As we see in the image, the Joker movie only appears to be available on Play Movies, although it can also be purchased or rented from the Amazon Prime Video store .
In addition, in the new Google suggestions window we are also shown whether or not the platform is paid. For example, the content that appears on Netflix indicates that the way to access it is through subscription. In the case of Play Movies, it gives us the minimum prices for which we can access content, which is usually the cost of renting content on the platform.
A great way to fight piracy
These types of solutions are a way to effectively fight piracy, since they allow users to find out legal ways to consume the content they want to see. The disaggregation of content on multiple platforms is causing many users to resort to piracy again, since to have access to all the streaming platforms a year you would have to spend more than 1,000 euros each year.
In addition, much of this content is licensed very differently across multiple countries, this being a problem especially when watching large series. Netflix in the United States has almost 6,000 titles between movies and series, while in Spain it has almost half: 3,522 titles. From now on, it will be much easier for you to find it.