Top 10 Best AAA mobile games with the best HD graphics of the moment (2020)
Uncontrolled power is useless. So even if a game looks spectacular, it won't be much without solid gameplay on which to sustain. That said, HD mobile games are the order of the day, and some already have graphics that rival even those of the consoles themselves.
If you have a high-end phone, with a good GPU and a large and colorful screen, you may want to try one of these AAA games for Android. Titles where good graphics prevail , yes, but with a gaming experience at the height that is worth it.
Top 10 AAA Mobile Games with Best HD Graphics of 2020
Next, we have tried to bring together games of different genres, both adventure, like RPGs, arcades and shooting games. Without a doubt it is a quite subjective list, so do not hesitate to leave your opinion in the comments area with your personal recommendations.
Asphalt 9: Legends
We start with one of my favorites. I'm a fan of racing arcades, like the classic Blur on PS3. This Asphalt has the same essence: stunning graphics and crazy gameplay that takes you away from simulation for pure and simple fun. Best of all, it is not necessary to have a mobile from the ciborium to enjoy it. One of the best graphics games for Android, without a doubt.
Cover Fire
A shooter of a lifetime, but with graphics that take your breath away. This wonder for mobile devices has more than 60 offline missions and various game modes, including multiplayer. One of the best rated AAA games for Android by the community, with a 4.7 star rating and more than 10 million downloads.
Darkness Rises
Darkness Rises is a fairly generic and linear action RPG , but often visually stunning: simply stunning. To take your breath away. The great incentive, apart from the graphics, is the great level of customization that we can apply to our character, where we can choose between 4 basic classes: warrior, assassin, sorcerer and barbarian. A hack'n'slash where we will have to defeat waves of enemies with our ax, sword or spells, to the sound of beautiful and highly polished visuals. Highly recommended if we have a terminal with a powerful CPU and a good AMOLED screen.
Injustice 2
The sequel to "Injustice: Gods among us" maintains everything that made its predecessor great. A fighting game with 3v3 battles with some of the best DC comics characters like Superman, Flash, Batman or Green Lantern. Although the gameplay is adapted to mobile devices, in essence it is very similar to its console version. The graphics are very attractive, with special movements and spectacular attacks.
Rival Knights
Also known as "Duel of Knights" is one of the best HD adventure games for Android . Developed by the well-known Gameloft, it is a vertical game in which we must fight against other hairs in a duel with lance and horse. A medieval title capable of making the most of your smartphone with its 3D animations and quite original and fun game dynamics.
PUBG Mobile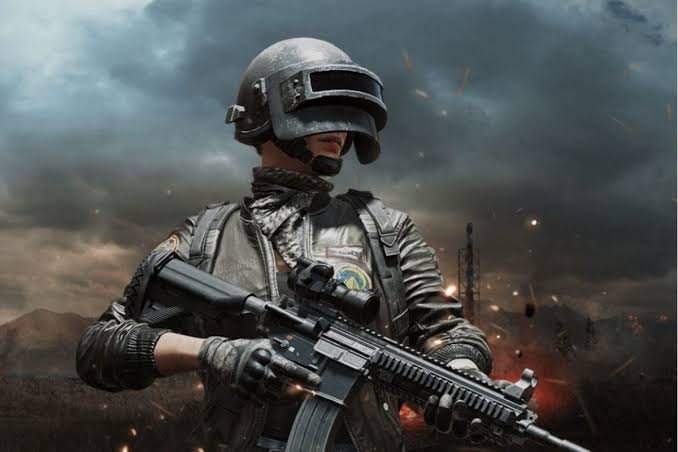 If we are looking for a title that can take advantage of our hardware, that is PlayerUnknown's Battlegrounds. The popular shooter that sparked the fever for battle royale also has a free version for mobile. More than 100 million downloads and a fairly good rate of updates with interesting news from time to time to keep the flame of this excellent survival game alive.
Bike Unchained 2
If you like typical racing games with mobile bikes and motorcycles, but are looking for something a little more realistic, take a look at this title. Developed by Red Bull, the second installment of Bike Unchained offers mountain bike racing with real riders , lots of stunts, and diverse natural settings. A different and fun sports game.
Shadowgun Legends
A shooter with a lot of color and an impressive visual section. A game that will remind AAA console classics like Halo and Destiny, with that futuristic touch and some "over the top" graphics . It is a free title with in-app purchases of cosmetic items, but the "chicha" of the game is concentrated in the single player campaign mode.
Sdorica Sunset
A real candy for the eyes. After 4 years of development Rayark Games has released this little gem with really beautiful designs and atmospheres. If you love anime and fantasy worlds with that slight "Studio Ghibli" twist, check out this RPG. You will not be disappointed. Unmissable both scenes 2D animation as the soundtrack .
Lineage 2: Revolution
One of the best games to exploit the graphic power of our high-end smartphone. We are facing the mobile version of the well-known Korean MMORPG, with impressive visual watermarks that explode in epic battles of up to 200 players in real time. All this with a beautiful rendering running under the Unreal Engine 4 engine . If our phone holds it and we are fans of the genre, it is a game that we should definitely try at least once.
Honorable mentions
In addition to these games that we have just discussed, we also find other titles for Android with excellent graphics:
The Elder Scrolls: Blades : Bethesda is one of the heavyweights of the video game industry, and this Elder Scrolls for mobile has excellent gameplay, as well as the most polished three-dimensional graphics we can find on Android. 
Metal Madness : A different game, halfway between the typical shooter and the arcade racing games. If you are looking for something different and a lot of fun, you should definitely check it out. 
Left to survive : A first person survival shooter packed with zombies. It has two game modes: a solo one where we must fight against the undead and then another 2 against 2 player mode, which makes the adventure much more interesting compared to the classic zombie game of a lifetime.
Call of Duty: Mobile : CoD is the largest franchise of first person shooter games. Since Call of Duty: Mobile made its appearance on mobile devices, it has been an instant success. 
Warhammer 40,000: Freeblade : This is one of several Warhammer 40,000 games available on the Play Store. A delight on a visual level, indispensable for fans of the Warhammer universe.
Also read: The Best Android Games of 2020
I am sure that I leave several games in the pipeline, like Dragon Ball Legends, Tekken or Dead Trigger, which are also quite worth it. What do you think is the mobile game with the best graphics of the moment?