Zoom VS Google Meet: Which of the 2 is better?
Zoom vs Google Meet? Which of these 2 tools is better for group video conferencing? Since a few days ago Google announced that Meet now becomes free this is a question that more than one will have thought of. There are also other video call platforms such as Skype or Microsoft Teams, but in order not to make the post too heavy, today we are going to focus only on zoom vs google meet. Let's see which of the two is the best stop.
Zoom vs Google Meet
The first thing we have to say is that both Zoom and Google Meet are quite similar in terms of functionality. Both allow videoconference meetings with hundreds of participants and are perfect for companies, work environments and large groups.
They also have collaborative tools, such as the possibility of sharing the screen of our device, sending files, integration with email, creating waiting rooms, private meetings and receiving calls via audio for those who do not have a camera and want to participate by phone. Likewise, both are available on multiple platforms, mobiles and desktops. Let's take a look on zoom vs google meet.
The advantages of Zoom
The big difference between Zoom and Meet is in the maximum number of participants and in the price , two essential factors that are especially relevant if we plan to hold company-wide meetings. But let's go by parts …
Up to 500 people in each meeting : Zoom allows to establish video conferences with up to 500 participants. Google Meet stands at "only" 250 participants.
Automatic Transcripts : Both Meet and Zoom allow you to record your meetings, although Zoom goes a step further. For each recording made with the Zoom Business and Zoom Enterprise subscriptions, the application generates automatic transcripts to avoid having to take notes of everything that happened during the meeting.
Background customization : Zoom allows you to change the background of the room where you are for a blue sky, a beach or any other image or video that you like. A little bit of fantasy never hurts (especially if our room is nothing to write home about and we want to give an elegant touch to our corporate meetings).
Customizable Meeting URL : When you create a meeting in Meet you receive a random URL with numbers and letters so that people can click on it and join the meeting. If you have a Zoom Business plan, you can make your URLs much more professional and easier to remember. For example, we could create a meeting link that was elandroidefeliz.com.us , instead of a link like meet.google.com/wf1rdf24dd.
Corporate Image : Zoom allows you to add a personalized image to the meeting landing page. Something that is perfect to maintain the corporate identity of our company. It's a small detail, but along with customizable URLs it makes the office-level experience that much more professional.
More intuitive interface : In general terms, although both Zoom and Meet have similar characteristics, they are presented in a clearer and more concise way in Zoom. The navigation menus and tools in Meet are not as intuitive, which can be a bit annoying especially for those who do not deal well with new technologies or are not used to using video conferencing applications.
The advantages of Google Meet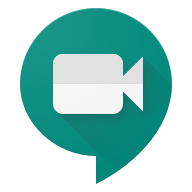 For its part, Google also has a powerful set of functionalities that differentiate it significantly from Zoom in certain key aspects.
More difficult to hack : Zoombombing has become a problem for the video calling platform, especially since it became popular due to the coronavirus pandemic. Zoom hacks are very simple, just try a URL and if we are lucky we can enter a meeting in a matter of minutes and turn everything upside down. In Google Meet the URLs are generated randomly and the invitations are managed via Gmail, so that intruders have it much more difficult to do their own.
Cheaper : Both Meet and Zoom have free usage plans, although if we are going to use the tool at a corporate level and contract a business plan with Meet, it will be much cheaper. Premium Meet subscriptions are available starting at € 4.68 per month per user, while at Zoom this figure triples to € 13.99 per month per user.
Free calls (audio only) : Unlike Zoom, which charges us 100 euros extra to be able to receive participants by phone, in Meet this is a service that is offered completely free of charge.
Subtitles in real time : IF we make video calls with participants who speak English or any other language that we do not master too much, this is a feature that we can take advantage of enormously.
Instant access from the browser : If we are users of Zoom for PC we need an extension for the browser that we must install previously. With Meet everything is much easier, since the entire experience is done via the web without the need for additional configurations.
More complete free version: The free version of Meet allows meetings of up to 60 minutes. In the case of Zoom, the duration of the free meetings is reduced to 40 minutes.
Conclusions
At the level of features Zoom and Meet are very similar and can do an excellent job in these times of telecommuting and remote meetings. Google Meet is a little more convenient because it is integrated within G Suite, a set of applications that many companies have already contracted today. The good thing is that if you have a current and cool Gmail account, you can also use Meet without registering anywhere and creating a new account. In addition, with Meet, participation by phone is free, a detail to take into account.
For its part, Zoom has a much clearer and more manageable interface. If we also need to hold large meetings, the limit of 500 simultaneous participants gives us a peace of mind that we do not have with Meet. Now, the free version of Zoom is much more capable than the one of Meet, we cannot record the meetings and the duration of them is shorter. All the interesting features – at least at the business level – are found within the premium plans, and in that respect Zoom is much more expensive than Google Meet.
In short, we could say that Google Meet is a highly recommended tool for making video calls with friends or in small companies, while Zoom is much more powerful at a corporate level, although its price is considerably higher.